Share Your Personality
GoRave is a unique speaker system designed for simple usability. It allows users to play their music throughout their home by simply inserting a wireless receiver into their smartphone. The company prides itself on making music sharing easy and fun.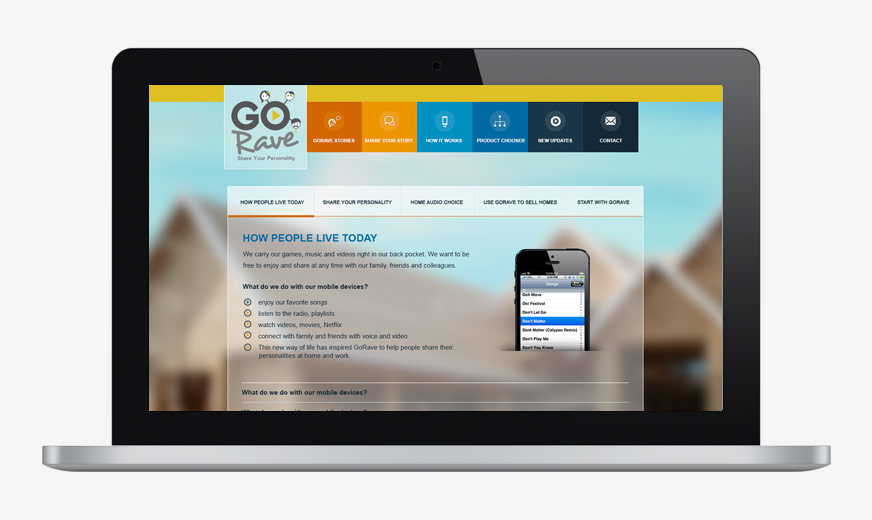 Built for Both Consumers & Builders
The new GoRave website targets both the end user and home builders interested in reselling the technology. We developed a builders section to show home builders different ways that the GoRave system can be presented to potential buyers. Because the website's framework is built on a responsive grid, visitors can easily find installation specs, benefits and rates from any device.
Built to Convert
The GoRave website was built to take users through a buying process. We collaborated with the client a in order to determine the specific behaviors that a potential buyer would have when looking for an audio system. The website has a section called the "GoRave Chooser," made to help visitors pick the system best suited for them and assist them in finding an online retail location.